Wildlife rehabilitation is a new professional that has become popular recently. It combines elements like animal behaviour, veterinary medicine, natural history, and public service. Those thinking about wildlife rescue want to help wild animals. Rehabilitators do more than providing first aid. They train, feed, and nourish distressed and orphaned animals until they can return to nature.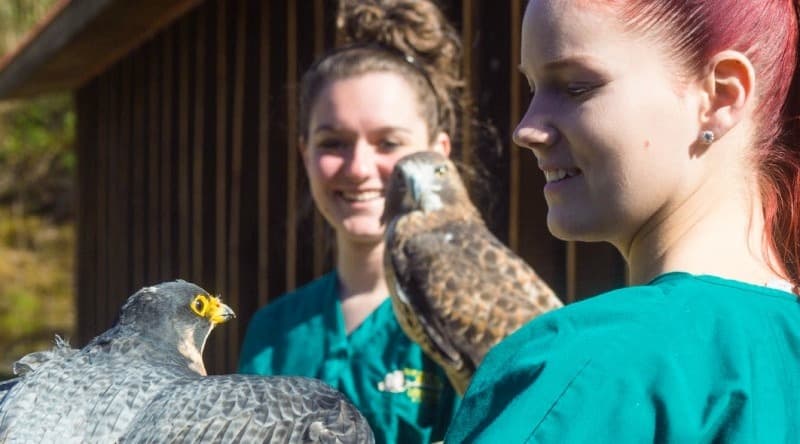 Why Is Wildlife Rehabilitation Important?
Here is an overview of the reasons why wildlife rehabilitation is essential:
Assist animals in trouble – even helping a single animal recover will be worth the effort.
Feeling better – helping others can make everyone feel better and more compassionate toward others.
Supporting the ecosystem – all species matter for the ecosystem. Whether they are hawks or rabbits, helping them is critical for keeping the ecosystem in optimal shape.
Disease monitoring – people, taking care of wild animals, are frequently the first ones to discover an outbreak and warn humanity.
The Largest Wildlife Recovery Centres in Canada
Here is an overview of the most significant wildlife rescue centres in Canada. We also added the contact for the IWRC, which is a world organization for taking care of wild animals.
Wildlife Rehabilitation Society of Edmonton
Edmonton's wildlife rehabilitation society has a useful website. It focuses on news and valuable tips about wild animals. Visitors can read helpful articles on conservation and rehabilitation. They can learn how to help orphaned or injured animals.
During more than three decades of existence, the organization assisted more than 30,000 small mammals and birds. Today, they treat almost 3,000 animals annually and help more than 150 species.
The story about this society started in 1989. They later changed their name to WILDNorth. Today, it is in charge of the Northern Alberta region. Their mission is to provide compassionate care to animals in need. The goal is to provide resources for the co-existence of humans and animals.
WILDNorth offers an opportunity to intern or volunteer in a wildlife rehabilitation facility. They also have adult and other educational outreach programs. Occasional events like shoreline cleanups help in preserving nature.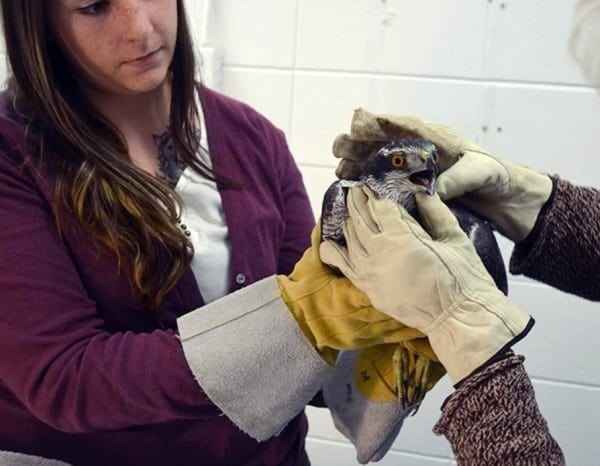 WILDNorth offers an opportunity to intern or volunteer in a wildlife rehabilitation facility. They also have adult and other educational outreach programs. Occasional events like shoreline cleanups help in preserving nature. As the website specifies, the organization relies on more than 200 volunteers in the region.
Donations and corporate sponsorships are a crucial method of securing finances to be able to help animals.
BC SPCA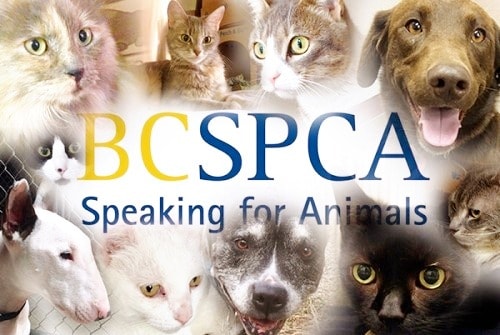 BC SPCA stands short for the British Columbia Society for the Prevention of Cruelty to Animals. The organization has 36 branches throughout the state. It also has two spray clinics, three hospitals, and a centre dedicated to wildlife rescue.
The society has more than 120 years of history. It started working in 1895, and its mission and vision remain the same today. The organization focuses on protecting all animal types, including wild, farm, and domestic. Their vision is to secure that no creature is hungry, and they are also free from disease and injury.
Visitors have the opportunity to become volunteers, join fundraisers, or become members. The online shop is also a way to help this society, as well as adopting an animal.
Community work, cruelty investigations, and veterinary services are only a part of what BP SPCA offers.
You can be a volunteer in wildlife rehabilitation but also help other animals. Donors can send a one-time gift, or become monthly donors. The organization also collects funds for treating animals needing surgery and other treatments.
Ontario Wildlife Rescue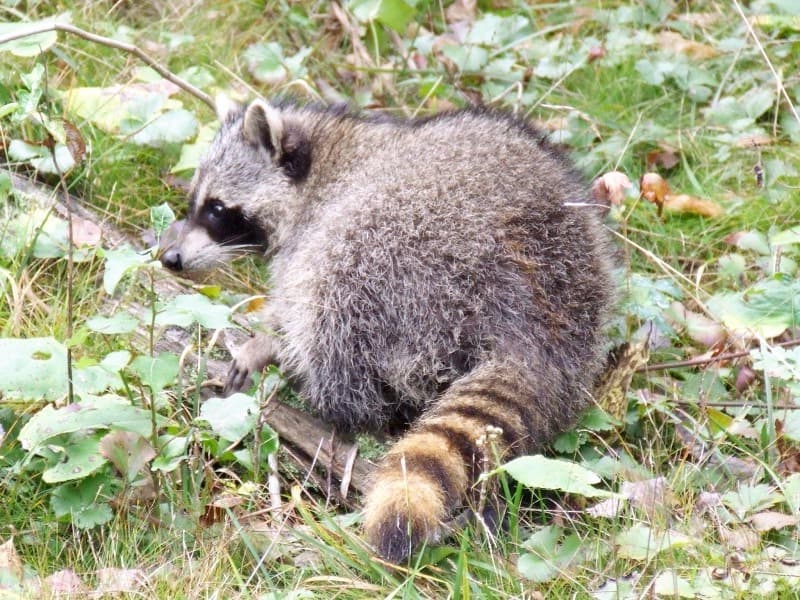 The goal of this organization is to support wildlife rehabilitation in Ontario. The website offers a list of all approved centres throughout the state. It also emphasizes that these facilities do not receive government funding. That is why they rely on volunteers and donations.
Ontario Wildlife Rescue pinpoints that you can help by giving only four hours a week of your time. The organizations are looking for volunteers in centres, drivers, etc. They also need people to man booths at events and festivals. You can also apply to become foster parents to pets or donate cash. Supporters can also donate items like food and cleaning supplies.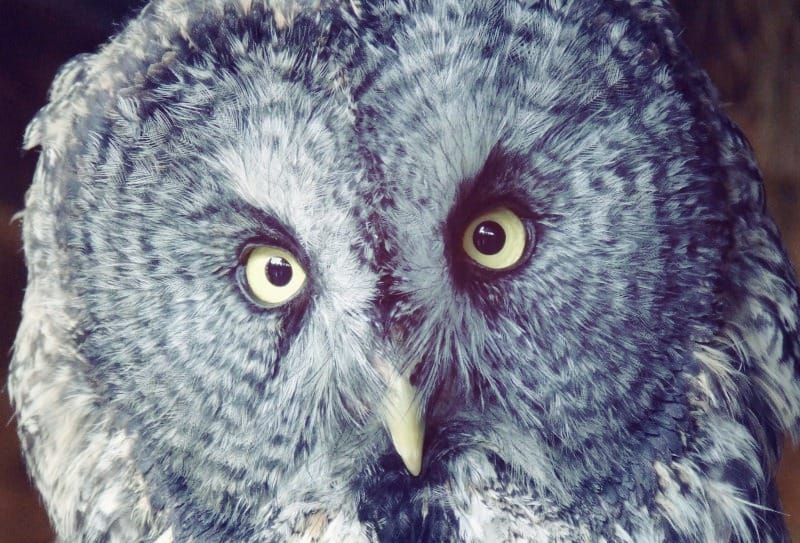 The website offers information about wildlife rehabilitation in Ontario. Visitors can also discover how to help animals. They pinpoint it is crucial to know the right steps when taking care of creatures. Otherwise, you could take them to a place where people will put them down.
Salthaven West
Salthaven West is a branch of the Salthaven Wildlife Rehabilitation & Education Centre. The branch has a main office in Regina, but it tries to cover the entire Saskatchewan. Also familiar as Salthaven West, the wildlife rescue facility has been around for over a decade. The statistics show that only this branch helps more than 500 patients annually.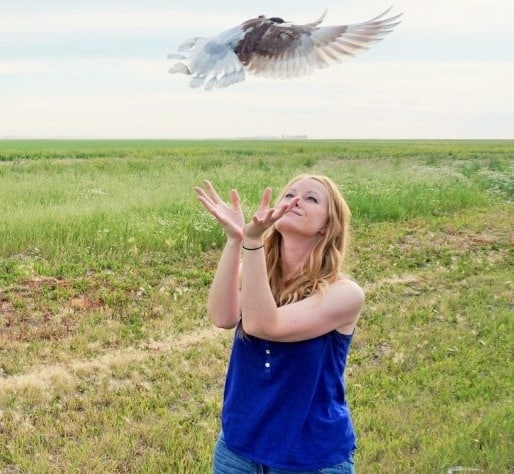 Megan Lawrence is a person to thank for that since she runs Salthaven West successfully. The vet community and public members provide donations that allow the organization to work. The branch even made the news in 2014 when they took 310 garter snakes from a residential property.
The parent organization also organizes a wide range of wildlife rehabilitation courses. They also work on webinars and events for interested parties. The organization was established in 2004 and had been helping animals ever since.
The figures published on the site reveal that Salthaven helps more than 1,800 creatures yearly. That includes medical help, but also food and other needs.
If you are looking to gather experience for wildlife rehabilitation jobs, Salthaven is an opportunity to volunteer. The organization also has youth and senior programs and other ways to help. Supporters can donate both money and resources.
Ottawa Valley Wild Bird Care Centre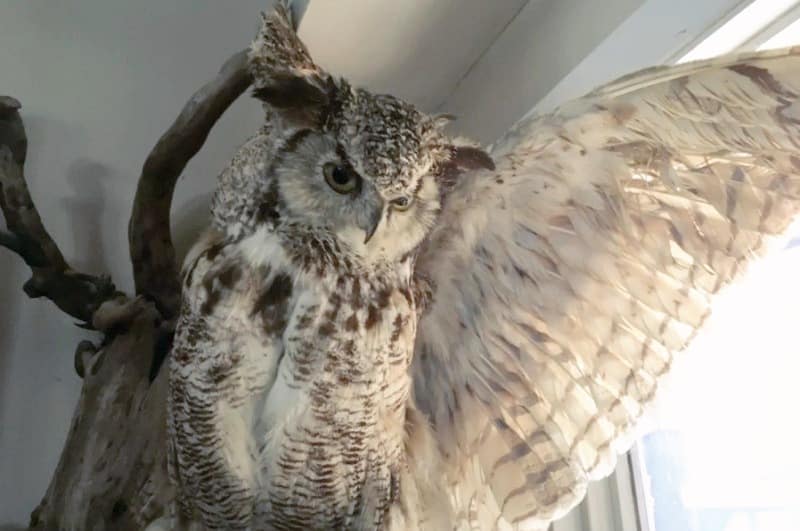 The facility focuses on assisting wild birds. It is the only of this kind in the region and beyond.
Ottawa Valley Wild Bird Care opened its doors in 1991. Their mission is to assist injured and other wild birds in need before returning them to the natural habitat. It all started when Kathy Nihei helped a single hummingbird get through the winter.
Education programs include presentations for elementary grades and education tailored to community groups. These presentations are off-site, which means people from the organization come to you. The organization also provides fundraisers and other events and activities.
Volunteering is open for people older than 16, and there is no need for previous experience. If your wildlife rehabilitation job description requires experience, this is where you can get it.
Donations are an integral part of functioning at this facility. They are currently building a new facility in Ottawa, which is why they organize fundraisers. People can also sponsor a bird or dedicate donations. Website visitors can purchase in the store and assist the organization that way.
Le Nichoir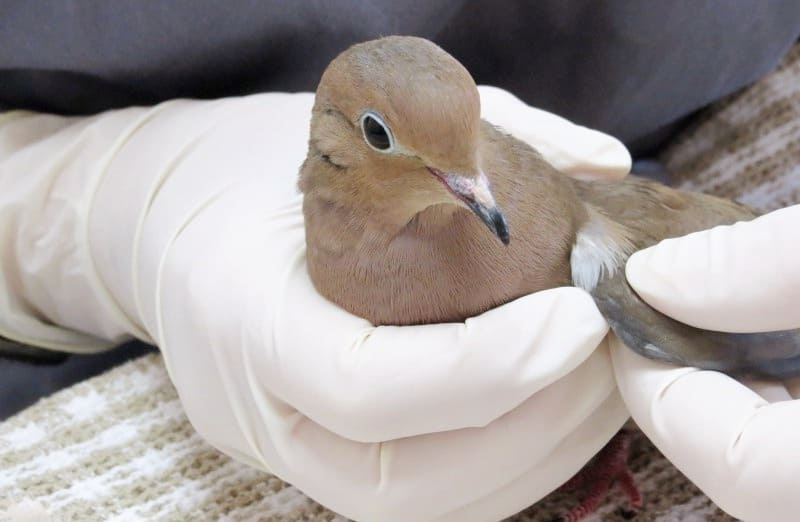 The story about this centre dedicated to wild birds started in 1996. Today, they are in the same location in Quebec. Le Nichoir has all the required licenses, and they remain dedicated to preserving wild birds. That includes helping orphaned and injured birds, as well as educating the public.
The statistics are impressive because Le Nichoir responds to more than 14,000 e-mails and calls yearly.
They also help over 2,000 wild birds recover and return to their habitat. The organization's website is useful since it contains vital information on how to assist birds in need.
Le Nichoir organizes workshops and other events, as well as fundraisers to collect money for the facility. Despite that, they rely heavily on donations and volunteers. Visitors can sponsor a particular bird, or volunteer to clean cages and equipment, prepare food, etc. The organization also welcomes junior volunteers that are at least 12 years old.
Hope for Wildlife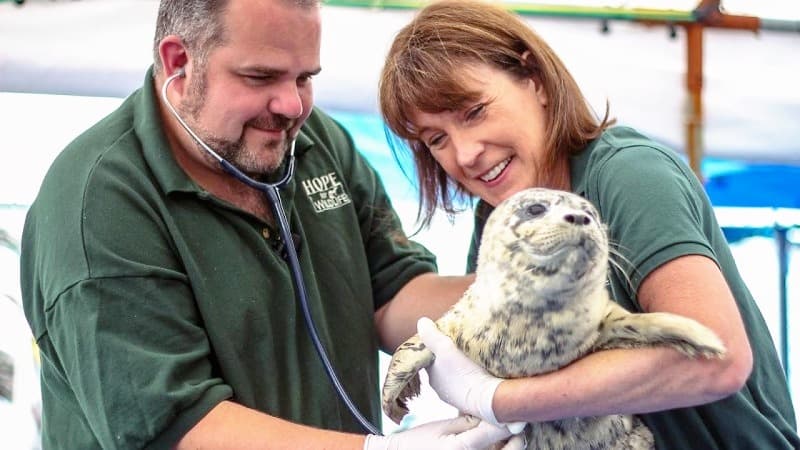 Hope for Wildlife is situated in Seaforth, Nova Scotia. Hope Schwimmer is the founder of the organization whose story started in 1995. It took six years to move to Seaforth, but the facility evolved.
The mission of the organization is to secure understanding and knowledge about nature. They believe that is the way to achieve a sustainable future. Rescuing creatures, educating the public, and learning about conservation are methods of how this organization helps the society.
Today, Hope for Wildlife provides help for more than 4,500 creatures and responds to more than 20,000 calls and e-mails. The organization offers off-site wildlife rehabilitation courses to educate school and community groups on saving animals.
It also welcomes thousands of locals and tourists who want to check the facilities.
Hope for Wildlife is open throughout the year, and it also welcomes large tourist groups. Visitors get a guide who shares exciting facts and teaches them about animals and nature.
Cobequid Wildlife Rehabilitation Centre is another facility worth mentioning in Nova Scotia.
Its main office is in Brookfield. The organization has a website with relevant news about current issues related to wild animal rescue.
Atlantic Wildlife Institute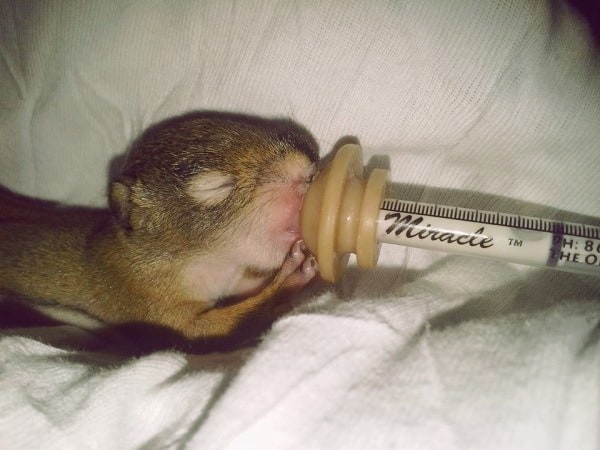 Atlantic is a charity registered in 1996 and situated in New Brunswick. The facility helps a large number of creatures on a site that spreads over 120 acres. The site includes wetlands, open fields, and forests. It is the perfect place for animals to spend time during recovery.
As a charity wildlife rescue organization, they focus mainly on donations and volunteers. The shop available at the facility's social media pages is also a way of helping. The website still hasn't been modernized, but the organization promises they are working on a new site.
The daily care includes food, cleaning supplies, bedding, and supplements required for particular species. They will feel at home at the Atlantic, which is critical for recovery. Apart from volunteering, the organization offers paid internships. The organization welcomes any way of help, including one-time donations, monthly contributions, etc.
Yamnuska Wolfdog Sanctuary
Yamnuska Wolfdog Sanctuary is a Calgary wildlife rehabilitation society. It aims to help wolfdogs, and it organizes both educational and adoption programs. The organization is non-profit, which means they are not in it for the money.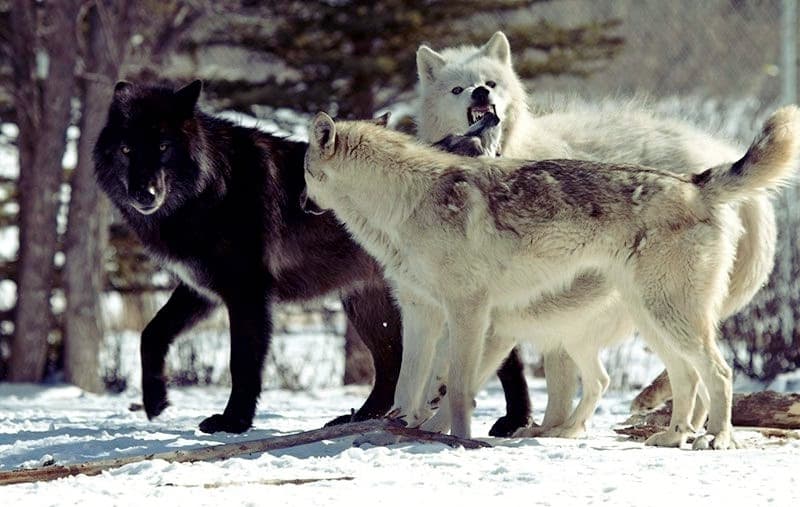 The sanctuary started working in 2011. Visitors are welcome for tours during working hours, and drop-ins are also welcome. The interactive tour requires booking, but it will be worth it.
It is a unique opportunity to understand wolf behaviour better. Today, Yamnuska Wolfdog Sanctuary is home to 25 permanent and ten ambassador wolfdogs. Many others are also available for adoption through a program created to help wildlife rescue. Apart from donating, sponsoring a particular wolfdog, you can also head to the sanctuary for an internship. An online store is an excellent place for those who love wolfdogs, too!
IWRC
IWRC stands short for an International Wildlife Rehabilitation Council. They focus on animal welfare and conservation. Their vision is a world where humans and animals are in perfect symbiosis. The council started working in 1972 in the United States. They will soon celebrate 50 years of existence.
The organization provided resources and training to approximately 16,000 rehabilitators.
The organization offers courses, certificates, and training for wildlife rehabilitation jobs. A wide range of resources available is available for individuals and organizations in the same field. IWRC provides traditional classroom on-site training in eleven countries. You can find suitable training sessions in Canada about 15 times per year. Apart from that, interested parties can join online training sessions.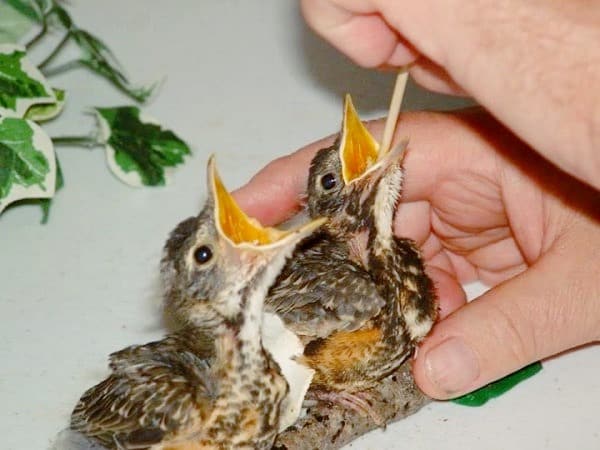 IWRC website offers extensive information about everything related to wildlife rescue. Although they are a large organization, they still rely on donations. That is why they offer an option to become their member or send a one-time donation.
What Skills and Education You Need to Help with Wildlife Rehabilitation?
If wildlife rescue feels like your call, how about considering a career in this field?
A college degree is not mandatory to get a license. It would help to have a degree related to biology since it improves understanding the animals and providing them the right care.
Canadian educational facilities offer Animal Health Technology programs. As for the fields of study that could help land a job, they include:
Ecology
Vertebrate zoology
Animal behaviour
Environmental studies
Biochemistry
You can also take part in workshops and online courses that focus on wildlife rehabilitation.
Does Experience Matter for Wildlife Rescue?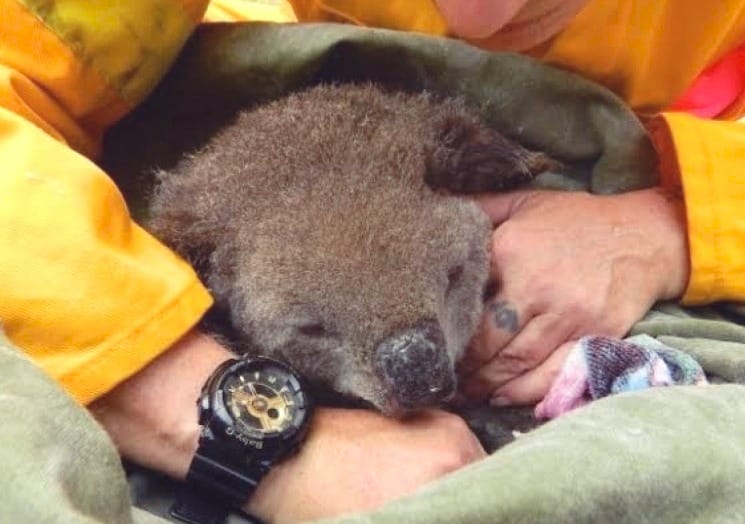 Experience is crucial for landing job posts in this area. It is why prospective candidates look for volunteering and internship opportunities. A local wildlife rehabilitation centre might be able to provide you with an opportunity to contribute.
The more you learn, the bigger the chance of having the edge over other prospective candidates when a job opportunity arises.
Tips: How to Behave When Meeting a Wild Animal That Needs Help
Did you encounter a group of beavers, or ran into raccoons? Here are the steps to follow to determine whether they need help.
Be Careful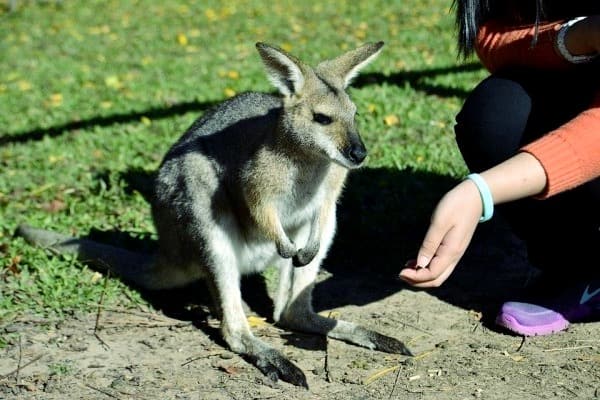 It is crucial to stay cautious throughout the wildlife rescue process. First, analyze the situation and confirm if the animal needs help.
Perhaps their mother is absent, but she might come back? Are they in a spot where animals, cars, or people could hurt them? Take action once you confirm they need help.
Call Experts
Grab your phone and find the nearest wildlife recovery society. Give them a call for further instructions. They will probably suggest taking animals to them, but also follow you through the process.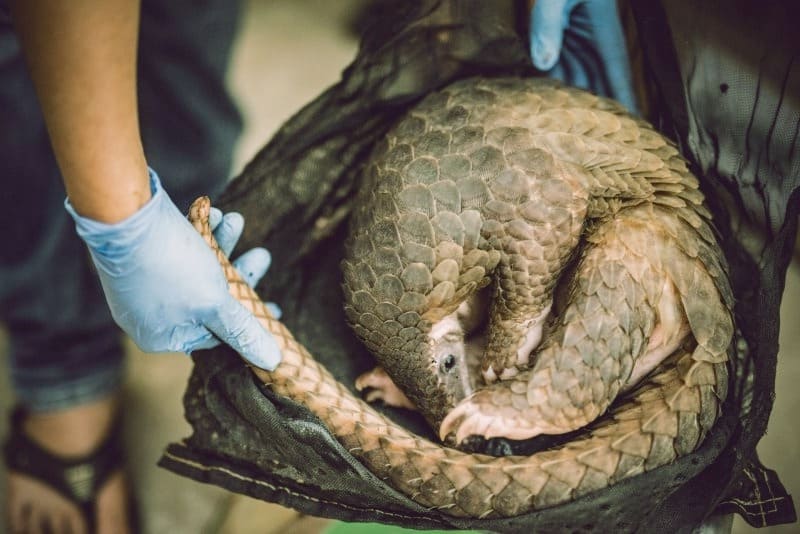 Before picking up the animal, don't forget to look for injuries. Sometimes a successful wildlife rescue involves not moving an injured animal. Not only might you endanger them, but they could hurt anyone trying to get near.
Transfer the Animal to the Shelter
You will need a towel or blanket to take the animal. It is wise to use gloves to protect the hands, and a box can be a convenient way to keep them safe.
Make sure that the animals are warm, and don't hesitate to use sweaters or warm towels.
Can you maintain quietness and darkness during the transfer? It will help the animal to remain calm until you get to the local wildlife rehabilitation centre. Once you get them to the wildlife recovery centre, ask about their treatment. Feel free to stick around or visit later to see the saved animal!
Conclusion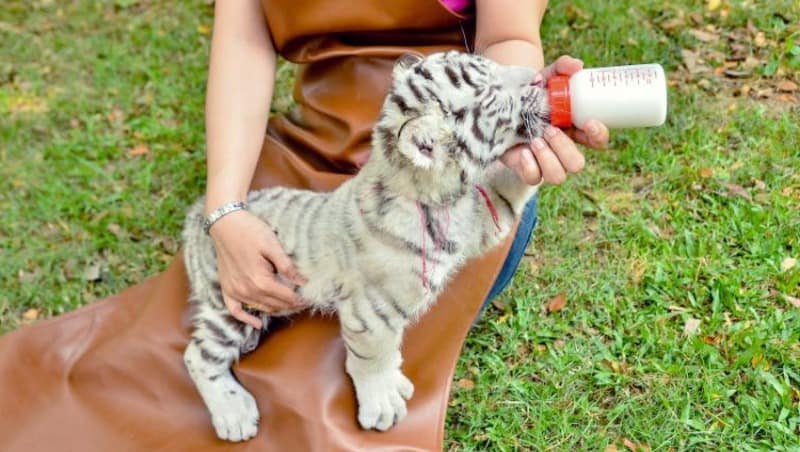 Wild animals are a critical part of our ecosystem, and helping them can preserve nature. Many wildlife rescue facilities throughout Canada are an opportunity for everyone to help. You can become a volunteer or consider making this a career. Find a suitable place and start helping the local wildlife rehabilitation society today!